An Embodiment Practice to re-atune to your sacred creative flow
for Busy Creatives & HIgh output empaths
The Session recalibrates your nervous system combining meditation and awareness with authentic movement flow.
Helping you to come into the present moment, calm your mind & activate your highest creative potential.
Preparing you to be ready for your next mission on planet earth 🙂

1 Sunday a month
18.00-20.00 / 6-8pm CET.   
Session: 15€
2023  |  22.1. | 19.2.  |  19.3.  |  16.4.  |  21.5.  |  18.6.  |  16.7.  |  20.8.  |  24.9.  |  22.10.  |  19.11.  |  17.12.  | 
Online Zoom – at your home
Getting in touch with your personal needs in this very moment,
allowing yourself to express it through your body & voice.
Please Prepare yourself for the Evening:
We meet in a digital space (zoom), whilst you are in the comfort of your own home.
You'll need a minimum of 6m2 to move – if you have more that's great.
Please wear comfortable cloths.
Provide yourself with something to drink and
some paper and pens so that all creative possibilities are open to you.
Please do also ensure before hand your device has Zoom installed & you have the possibility to show up with camera & microphone for our sharing moments & set your lightnings in a way you will be visible.
Session is held in English, German, French or bilingual – depending on your needs.
Cindy Zeller
Attending Karen`s on line workshop was deeply inspiring. Although we were not together in person, the impact was great. Karen`s experience is evident. Shared through her honesty, openess and creativity. I would recommend signing up for her offers. Even the next day I woke up relaxed and motivated. Thank you Karen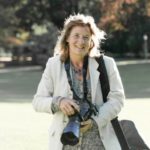 Cindy Zeller
Sensing in & tuning into your Body
Karen Rémy
Creative Spiritual Embodiment Muse
Karen has been creating in physical theater, site-specific performance, contact improvisation & sculpture since 2004.
Since 2012 she has been exploring holistic healing of body, mind and soul, as well as meditation, consciousness, sensuality, ritual, Eastern and Western metaphysics.
She is muse, mentor, mystic, child of nature, mother, light warrior, dancer, actress, healer certified in Holistic Healing, Regression Guidance, Shiatsu, Embodicode® Mentoring & Meditation Leadership & ever lasting passionate student of the mysteries of life…
All together merged in SOUL AIM - Arts in Movement - that combines creative self-expression with deep mystical wisdom.
Karen Rémy offers her fellow Creative & Mystic Souls a space to get in touch with other levels of consciousness, to draw knowledge about their own Souls uniqueness & to express it in a creative presence.